With the documentary ANGELA MERKEL – IM LAUF DER ZEIT the team from BROADVIEW Pictures embarks on a biographical-political search for traces ranging from Templin to Washington, from the building of the Berlin Wall to the fall and beyond. It draws the patterns of mentality and historical forming strength that turned the young physicist from the DDR in a remarkable short time into a leading politician.
Design & Animation
TITLE DESIGN
Documentary
The documentary takes some time to show the staying power of the exceptional politician Angela Merkel and explores fundamental questions: Was the chancellor a source of stability in very difficult times or is she responsible for political stagnation? How does she feel about the refugee situation in 2015? How does she assess her climate policy? Did she ultimately fail fighting corona? Known as chancellor of crisis was she more of an advocate of the moment? Where did her resilience come from and what drove her?
ANGELA MERKEL – IM LAUF DER ZEIT is one of the most personal portraits of the former German Chancellor. In addition to the Chancellor herself, who was still in office at the time of the interview, the generation also has its say that has never seen another person in this office. In addition, international exclusive interlocutors such as Barack Obama, Theresa May, Christine Lagarde report from the innermost circle of the "power in the making".
Text Quelle/Source: www.angelamerkel-film.com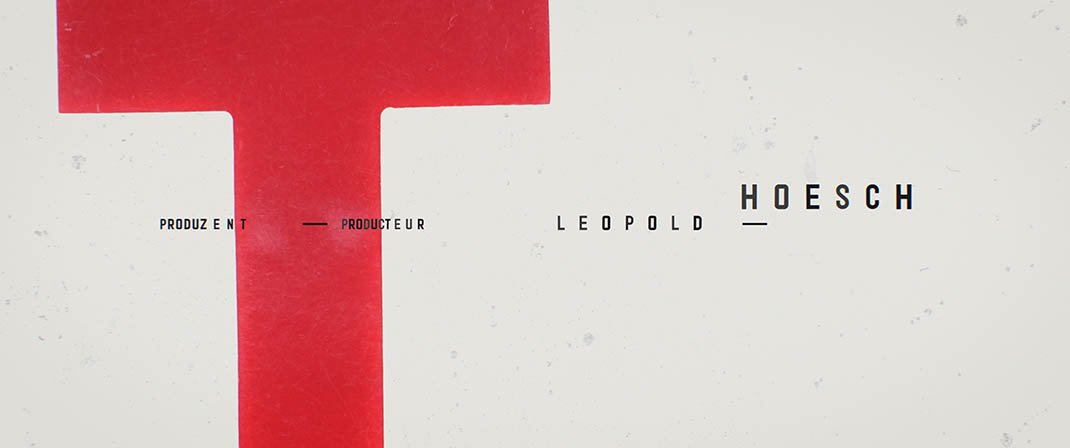 Design & Animation
Process
Seeing the title footage of the old man for the first time, where he is slowly hanging, shifting and pushing every letter into his correct spot in such a unique way, we wanted to hold on to this charming, analog feeling – with all his little flaws and imperfections.
Accompanied by a subtle sounddesign the result just immediately felt right.Process
Together with the production company we lent every letter from a local movie theatre and took picture with all scratches visible they got over time.
At the same time we started experimenting with capturing real live movements and transferring it on the photographed letters. Accompanied by a subtle sounddesign the result just immediately felt right. This tactile, pure and almost restrained look matched exactly what the director was aiming for.
Interviews with
Angela Merkel, Barack Obama, Theresa May, Ursula von der Leyen, Christine Lagarde, Ulrich Matthes, Naika Foroutan, Herlinde Koelbl, Luisa Neubauer, Herfried Münkler, Aydan Özoğuz, Aminata Touré, Jutta Allmendinger, Kristina Dunz, Nico Fried, Melanie Brinkmann, Schülerin Carla.
Concept, Design, 3D, Editing (Title Sequence & Chapters)
Animation