Rundschau
Bayerischer Rundfunk Studio Redesign
Eine Sendung, die seit Jahrzehnten zu den meistgesehenen und bekanntesten Marken im BR Fernsehen gehört: Die Rundschau, nach deren Anfangszeit viele Bayern die Uhr stellen, hat sich neu erfunden – mit neuem Look, neuen Inhalten, neuer Anfangszeit, doppelter Sendelänge.
Nach fast einem Jahr  Entwicklungszeit ging am 11.April 2016 die neue Rundschau auf Sendung. Neben der Arbeit am zugrundeliegenden Gestaltungskonzept, dem Entwickeln des Studiodesigns inklusive von Kamerafahrten und Bildeinstellungen, entwickelten wir zudem mehrere Konzepte für die verschiedenen Teilbereiche der Rundschau – OnAir, Web und Mobil. In Zusammenarbeit mit dem BR entstanden außerdem mehrere Produktionstools, die die Arbeit mit dem neuen Designkonzept unterstützen.
The Process
Starting by the development of a base grid to the color palettes, from every chart needed to the final studio designs.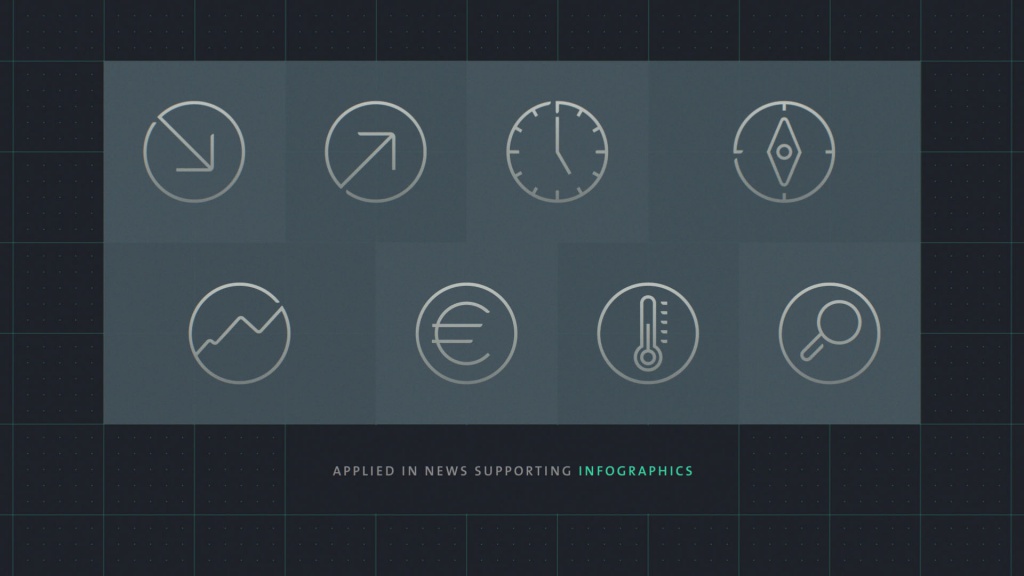 Bayerischer Rundfunk
"Wir haben viele Zuschriften bekommen […, dass] das Aussehen ein bisschen in die Jahre gekommen [ist]. Das haben wir als Auftrag verstanden, die Rundschau behutsam zu modernisieren und dennoch für verlässliche Inhalte und Qualität weiterhin zu stehen."
Anja Miller
Client: Bayerisches Fernsehen
Agency: Feedmee Design
Creative Director: Susanne Frericks
Art Director: Thomas Gugel
Design: Julia David, Eugen Laitenberger, Lars Keller
Animation: Thomas Gugel, Jörn Westhoff, Christian Kaufmann
Tool & Animation Concepts: Thomas Gugel, Bastian J. Schiffer
Producer: Tina Haffke
Icons & Pictos: Jürgen Frost, Sabine Dully
Pitch Concept & Design: Susanne Frericks, Anton Riedel, Thomas Gugel, Jürgen Frost, Sabine Dully, Jan Sickinger and ThisIsSuper
Set-Production: Kuby Design
Art-Direction, Design, Animation, Concept Development
Winner Art Directors Club 2017, Silver Nail